55 Black Interior Designers You Need to Know
Their work continually inspires us.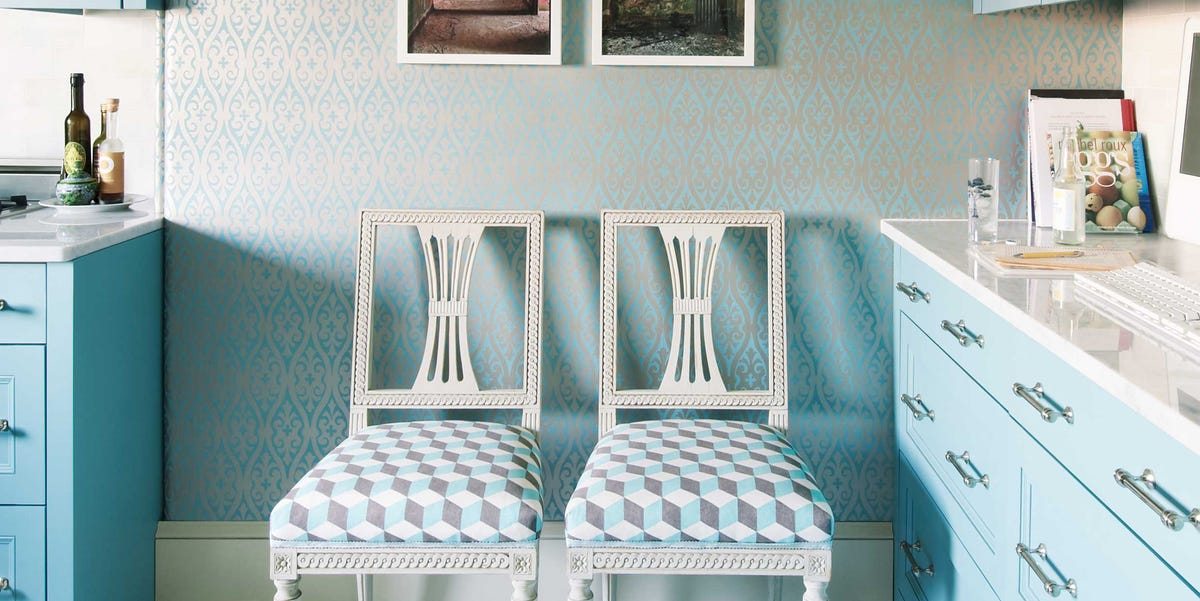 Annie Schlechter
It's no secret that the interior design industry has long had a diversity problem. For decades, magazines ran issue after issue filled with homes by white designers housing white families (often, ironically, filled with design elements and patterns inspired by or taken directly from Black culture). As the industry continues to attempt to become more inclusive, there's no better time than right now to get to know more Black designers and celebrate their work.
According to the career website Zippa, only 1.5 percent of all interior designers are Black, and Black designers have to work harder and longer to receive the same level of recognition and achievement as their white counterparts. There's a drastic disparity in the industry, one that has nowhere to go but up. Organizations such as the Black Interior Designers Network are helping to elevate Black designers' work. We're committed to doing our part to promote inclusivity too.
Scattered across the United States and around the world, these 55 Black designers bring a strong craft and keen eye to the interior design world. You'll find established and familiar names like Sheila Bridges and Nicole Gibbons alongside emerging ones like Malcolm Simmons Jr., a member of our Next Wave class of 2023. We recommend adding one and all to your social media feeds to broaden your perspective, spark your inspiration, and support their work. So follow them, share their projects, and seek them out if you want to hire a designer. The following creatives have different styles, huge talents, and one thing in common: You need to know their names.
Note: This story initially ran in February 2018. It was updated in July 2023.
Malcolm Simmons, Jr.
Named to House Beautiful's New Wave class of 2023, Malcolm Simmons Jr. knows how to blend style and substance. Based in Virginia, Simmons founded his firm, Mas Means More, in 2018. His work is often clean, collected, and never without a handy DIY trick.
Leah Alexander
An L.A. native now residing in Atlanta, Leah Alexander takes a global approach to interiors. Having worked for design firms from Denver to Spain and Italy (to name a few), Alexander prefers to incorporate vendors and pieces from as many places as possible for a collected and eclectic feel.
DuVäl Reynolds
Chic and understated, designer DuVäl Reynolds works with a refined eye to create breathtaking spaces. Based in Fairfax, Virginia, Reynolds brings together patterns and colors to create a functional, not theatrical, look.
Advertisement - Continue Reading Below
Carmen René Smith
Founder of the Oakland, California, design firm Aquilo Interiors, Carmen René Smith traces her love of design to her childhood. She's known for her eclectic maximalist sensibility. The homes she designs reflect her clients' personalities in the truest manner.
Sheila Bridges
Any list of pioneering black designers would be remiss not to mention Bridges, whose colorful interiors (like the blue kitchen above) have been brightening homes and gracing the pages of shelter magazines since she founded her practice in 1994. Bridges, who has been named to Elle Decor's A List and House Beautiful's onetime Top 100 Interior Designers list, creates spaces that are at once visually intriguing and comfortably, invitingly layered. She often goes by the nickname Harlem Toile Girl, an allusion to the riff on traditional Toile de Jouy, which she created as part of her Sheila Bridges Home, Inc. line. Bridges is known in the industry as an ardent supporter of and advocate for fellow black creatives.
Nicole Gibbons
Dissatisfied with her experiences buying paint while working as a designer, Gibbons took matters into her own hands last year, launching Clare, a direct-to-consumer startup that puts a user friendly (and prettily packaged!) spin on buying paint. As a result, Gibbons has mostly traded in her design schemes for business plans, though her creative eye still goes to good use overseeing styling and branding for Clare.
Advertisement - Continue Reading Below
Mikel Welch
Next Wave designer Mikel Welch knows how to make a statement. After all, he cut his teeth designing TV sets for Steve Harvey (after he broke into the design world by responding to Craigslist ads looking for pro-bono design work) and went on to create green rooms for the likes of Michelle Obama, Oprah, and Halle Berry. Now, he's earned a fan base of his own after appearing on The Real Housewives of Atlanta (where he designed star Sheree Whitfield's so-called "Château Sheree"), the rebooted Trading Spaces, and the much buzzed-about Quibi show Murder House Flip.
Brigette Romanek
After a partnership with Estée Stanley that led to Hancock Design, Los Angeles-based Romanek is newly on her own as eponymous founder of Romanek Design Studio and was named to Architectural Digest's AD100 for the first time this year. The self-taught talent has a penchant for airy, modern spaces with soul. Recently, she's been working on ballerina Misty Copeland's home—we can't wait to see the finished result!
Darryl Carter
This Washington, D.C.-based talent—who left a career in law behind to pursue design—is hard to pin down, style-wise. Carter's interiors can always be sure to include antiques, but often in unexpected groupings or paired with stark, white walls or modern art.
Advertisement - Continue Reading Below
Malene Barnett
In 2018, Barnett—an interior, carpet, and textile designer-turned ceramic artist—turned her frustration with a lack of diversity in the design industry into a call to action: Within a few months she had launched the Black Artist and Designers Guild, an online directory of black creative talent. Leveraging her connections to fellow creators of color, Barnett created a veritable movement which took an industry to task for poor representation—and presented a way to fix it.
Justina Blakeney
With a cheeky catchphrase and blog—The Jungalow—Blakeney took the internet by storm, captivating design lovers with her singular style, a mix of relaxed, California cool and lush garden oasis. Since then, the designer has penned two New York Times bestselling books and debuted furniture lines with Selamat and Anthropologie. She has no plans to slow down soon: Blakeney just dropped a new luggage line for Target, which is already flying off shelves.
Kesha Franklin
Franklin, who founded and helms the New York firm Halden Interiors is prone to tailoring in multiple sense of the word: The designer creates impeccably tailored spaces, and her process is also the result of plans that are, as the designer says, "unapologetically client-centric," custom-tailored to their owners. Clearly, the style is a hit: Franklin just signed a deal to design Colin Kapernick's home.
Advertisement - Continue Reading Below
AphroChic
Since 2007, Jeanine Hays and Bryan Mason have been partners in business as well as life, co-running AphroChic, an interior design firm that has grown to comprise collections of textiles, furniture, lighting, accessories, and clothing. The husband-and-wife-duo call their vision "Modern.Soulful.Style."
Tiffany Brooks
Brooks was crowned the winner of HGTV's Design Star in 2013, and she's only continued to glow since then, hosting TV programs like HGTV's Smart Home while still maintaining a roster of loyal clients (some too famous to name) and serving as an active member of the Black Interior Designers Network.
Corey Damen Jankins
Whether in his home city of Detroit or at a design event in New York City (where he recently opened a second office), Jenkins is always sure to know most people in any room he's in. This makes sense; besides his infectious personality, Jenkins has participated in numerous collaborations throughout the industry. Among them: Hudson Valley Lighting's first-ever designer line, a collection for Leathercraft, and a national ad campaign for DXV. That's all in addition to his design projects and a slew of charity work.
Advertisement - Continue Reading Below
Rayman Boozer
Shortly after Boozer opened the design arm of Apartment 48, his (sadly now-shuttered) home design store in Chelsea, Time Out magazine named him "the go-to designer for color consulting." Now, some two decades later, Boozer—who got his first taste of the industry devouring shelter magazines in his Indiana hometown—has designed spaces that have been featured in House Beautiful, Elle Decor, and more.
Dani Arps
Name a hip, forward-thinking startup, and there's a chance Dani Arps had her hand in it. The New York-based designer—and House Beautiful's latest Next Waver—has conceived offices for the likes of SeatGeek, Venmo, and Yipit. Her signature: imagining spaces that both clearly reflect their companies and make work easier, whether that's with bespoke moveable furniture, special acoustic treatments, or just a really good café.
Maryline Damour
One half of design-build firm Damour Drake, Damour is also a founder of the Kingston Design Connection, an organization dedicated to connecting designers working throughout New York's Hudson Valley. She has organized two designer showhouses in the town to showcase the work of fellow local designers.
Advertisement - Continue Reading Below
Joy Moyler
"Fashion, for as long as I can remember has influenced and underscored the content of my projects," says New Rochelle, New York-based Moyler on her website. Her penchant for the texture, pattern, and detail of haberdashery has led to interiors projects for the likes of Leonardo DiCaprio and Adrien Brody, stores for Harry Winston, and offices for PWC and Merrill Lynch. The designer is currently at work on projects from Moscow to Paris.
Courtney McLeod
"We create one-of-a-kind interiors for a life lived more colorfully, more beautifully, more joyfully." That's the motto at Right-Meets-Left Interior Design, the brainchild (from both sides of the brain, which every good designer knows are equally important) of Courtney McLeod. The New York-based talent has a knack for mixing modern masterpieces, like the iconic Eames lounge, with bold, colorful art, wallpaper, or accents, for interiors that are serious but livable.